ONLINE BOOKING SYSTEM

The booking is guaranteed: you will only have to pay 10% of the booking as a deposit; the rest will be paid when you arrive at the hostel/hotel of your choice.

All bookings are in real-time, secure and guaranteed for the traveler. SSL connection is guaranteed by Thawte, world leader in Internet Security.




Village Santafortunata

<!A href=javascript:openWindow('/image/2_0001844_1_big.jpg')>


Name
Village Santafortunata

Category
hostel

Address
via capo 39







Shared room starting from 13,00 EURO per bed per night


Credit cards accepted
Online bookings
<!A href=javascript:openWindow('/image/2_0001844_2_big.jpg')>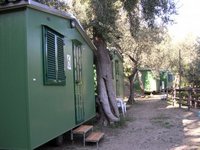 <!A href=javascript:openWindow('/image/2_0001844_3_big.jpg')>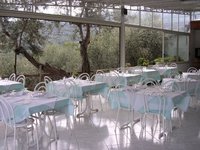 <!A href=javascript:openWindow('/image/2_0001844_4_big.jpg')>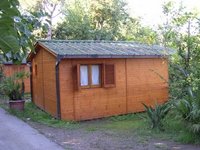 We work in order to welcome you again!!!Village Camping Campogaio Santafortunatais one of the most beautiful tourist structures, located in a very nice and quite position amongst olive, oak and lemon-groves with a beautiful panoramic view on the Bay of Naples, on Vesuvius and on the nearby town of Sorrento.It is situated about 1.5 Km from the centre of Sorrento connected by public transport to the most important tourist towns of the area such us: Pompeij, Positano, Amalfi, Naples and Capri.Facilities of a bar, Minimarket, Restaurant-Pizzeria await you with a large room with wonderful views of the sea. There is a swimming pool with solarium in a nice valley, a characteristic rocky beach with view of mount Vesuvius reachable by foot through a small shady path of about 300 m.Our international atmosphere and English speaking friendly and energetic staff helps make us a backpacker's heaven!If your in Sorrento to Party or just relax and see the site Legends staff will make sure you wont be disappointed with no curfew and the services you need in order to save money, socialize and have fun.We know what travelling on a budget demands:- Restaurant-Pizzeria with special tourist menu- Mini-MarketSwimming-pool- Rocky beach- Disco& Bar- Rent cars and scooters- Rent little boats- Money Exchange- Bus-tickets- Laundry and drying machine- Post-office- Gasoline station- Diving centre- Internet point- Taxi service- Newspapers and cigarettes- Daily excursions (You can book this directly at our reception):- Capri o CAMPEGGIO SANTA FORTUNATA CAMPOGAIO towards 08.30 am and sail to Faraglioni which takes about 40 minutes, during which you can admire the beauty of the Bay of Naples. Disembark at Marina Piccola on the Island of Capri for about a 5 hour visit or from Marina Piccola embark and follow the tour of the island admiring Villa Curzio Malaparte, L'Arco Naturale, The White Grotto, the Wonderful Grotto and the Salto di Tiberio or you could join the splendour of the BLUE GROTTO for an optional visit for about half an hour. Return to VILLAGGIO CAMPEGGIO SANTA FORTUNATA CAMPOGAIO at around 18.00.- Positano-Amalfi-Ravello- Pompei-Vesuvio,Ischia,Paestum- Caserta-CassinoWe also offer you:- Central location- Sharing and private rooms- No curfew - Tourist information and maps- Book exchange- Info stand with fliers of other hostels throughout Europe- Free bed linen and blankets- Free luggage storage- Free hot showers- Walking tours - 1 km to ATM and money exchange- Collect call long distance available- Train schedule We provide better value for money and facilities than any other hostel in Sorrento! At Village Santafortunata Campogaio we have all types of accommodation to suit every budget, from shared house tents to private/shared cabins (twins and triples) with ensuites.We have combined all the best attributes of a budget hostel with a great camping location in the heart of Amalfi Coast and Sorrento Penisula. We have all budgets covered with these accommodation options:• Mixed/shared dormitory (triples) with an ensuite. These are modern, comfortable sized rooms that sleep 3 people and come with their own shower and toilet, heater, air conditioning, fridge, storage space, bedding and electrical outlets.• Private twins with an ensuite. Modern, comfortable rooms that sleep 2 people and come with their own shower, toilet, storage space, bedding, heating, air conditioning and electrical outlets. Individuals can only book a private bed as a twin.• Private 5 bed mixed with an ensuite. This is a spacious modern cabin with a double and 3 single beds, 2 ensuite bathrooms, heater, air conditioning, bed linen, blankets, storage space, electrical outlets, fridge and fully equipped kitchen.• Private individual house tent for one person. Comfortable and roomy the house tents come with real beds and pillows, are lockable and all linen is provided. Single sex bathroom facilities available.• Private/shared 2 person house tents. Comfortable and roomy the house tents come with real beds and pillows, are lockable and all linen is provided. Single sex bathroom facilities available.Check in starts at 3.00 AM to 12.00 PMCheck out by 08.00 AM to 10.30 AMIMPORTANT !!!Please note:• Cancellations must be made ONLY BY E-MAIL at least 24 hours prior to your arrival date. If adequate notice is not received, we will unfortunately have to debit your card. The amount charged will be your first night's accommodation.• Phone cancellations are not accepted- For payment on arrival, we don't accept the credit cardBooking conditions:- Our hostels will accept guests arriving from 10.00am and checking after 15.00am.- Upon arrival at the hostel, you must pay the full balance due IN CASH.- Changes or alterations to your reservation cannot be made at your check-in- A valid ID (EU-countries) or a valid Passport is required at check-inHow you can get to Santafortunata:Arrive at Naples Train Station "Piazza Garibaldi". On the basement floor take the "Circumvesuviana" to Sorrento. The journey takes about 1 hour after which you can take a taxi or public transport , the orange "circumvesuviana", Line A bus, destination Capo di Sorrento, which will take you to the front of the VILLAGGIO CAMPEGGIO SANTA FORTUNATA CAMPOGAIO building.Or: After taking the A2 Roma-Napoli, follow the signs to the Pensisola Sorrentina after taking the A3 Salerno-Reggio Calabria. Exit at Castellammare di Stabia and follow to Sorrento. After passing through the city of Sorrento, take the s.s. 145 towards Massa Lubrense, running along Via Capo. After about 1.5 km you will reach VILLAGGIO CAMPEGGIO SANTA FORTUNATA CAMPOGAIO, no. 39, in the area of Sorrento, called Capo Di Sorrento.TIMETABLEFrom Sorrento Railways Station on Via Degli Aranci to Santafortunata: Orange Bus-line A (www.vesuviana.it) :06.20, 06.40, 07.00, 07.20, 07.40, 8.00, 08.20, 08.40, 09.00, 09.20, 09.40, 10.00, 10.20, 10.40, 11.00, 11.20, 11.40, 12.00, 12.20, 12.40, 13.00, 13.20, 13.40, 14.00, 14.20, 14.40, 15.00, 15.20, 15.40, 16.00, 16.20, 16.40, 17.00, 17.20, 17.40, 18.00, 18.20, 18.40, 19.00, 19.20, 19.40, 20.00, 20.20, 20.40, 21.00, 21.20, 22.20(NB Tickets for Public Transport are obtained at the Sorrento Train Station)From Naples Train Station to Sorrento City: by Train(www.vesuviana.it) :( 05.09 F ), 05.39, ( 06.09 F ), ( 06.40 DD ), ( 06.44 F ), 07.09, ( 07.39 F ), ( 08.11 DD ), 08.22 08.39, 09.09, 09.39, 10.09, 10.39, 11.09, 11.39, 12.09, 12.39, 13.09, ( 13.41 DD ), 14.09, 14.39, ( 15.11 DD ), ( 15.22 F ), 15.39, 16.09, 16.39, 17.09, ( 17.41 DD ), 18.09, 18.39, ( 19.11 DD ), 19.39, 20.09, 20.39, 21.09, 21.39, 22.09, 22.42(NB F: workdays, DD: fast train)From Naples Airport to Sorrento Railways Station (www.curreriviaggi.it ):09.00 11.30 13.00 14.30 16.30 19.30Website Naples Airport( www.gesac.it )From Rome Tiburtina Train Station to Sorrento Railways Station (www.marozzitv.it ) :07.00– 15.00 (no Sunday)From Rome Termini Train Station to Naples Train Station (www.trenitalia.it )From Naples Port to Sorrento Port (www.navlib.it ) :09.00 11.00 13.05 15.00 17.15 19.30 From Ischia Port to Sorrento Port (www.navlib.it ) :08.35 11.30 13.50 16.35 17.20From Capri Port to Sorrento Port (www.navlib.it ) :08.00, 08.55, 09.00, 09.20, 09.50, 10.05, 10.20, 11.20, 11.40, 11.55, 12.20, 13.30, 13.50, 15.20, 15.35, 16.05, 16.20, 16.35, 17.20, 17.45, 18.30, 19.00 From Amalfi to Sorrento Railways Station (www.sitabus.it )06.30, ( 07.15 F ), 08.05, ( 09.00 F ), 09.30, 10.30, 11.30, 12.15, ( 13.00 F ), ( 13.30 F ), 14.05, 14.30, ( 15.15 F ), 16.00, ( 16.30 F ), 17.00, 17.30, ( 18.15 F ), 19.00, 20.00, ( 21.00 H )We also organize the pick up from Naples Airport , which is not free.The cost of the transfer is (luggage, taxes & fees are included):- € 70,00 per 2 persons- € 80,00 per 3 persons- € 90,00 per 4 persons- An extra cost of € 10,00 if the pick is from 08.00 pm to 7.00 am
















Disclaimer: all info and prices are included solely for the convenience of Users.
italian-hostels.com does not guarantee for any info reported on this website.


www.italian-hostels.com

<!img src="ip2icons_small/.png" alt="" width="18" > webSolutions by Nereal srl p.iva IT08287760964