italian-hostels.com è uma nova ideia para reservar hotèis e pensões de baixo preço e qualidade em todo o mundo.

Este site està completamente dedicado aos viajantes que precisam duma maneira rapida para reservar quartos nas principais cidades italianas e mondiais!
Talvez um dos modos mais simples de reserva de hotèis em todo o mundo!



Italy: 580 Albergues encontrados

Aeolian Isles (3)

Alghero (9)

Amalfi (6)

Arezzo (7)

Bergamo (7)

Brescia (2)

Cagliari (4)

Catania (10)

Cattolica (3)

Cave (1)

Chieti (2)

Chiusi (1)

Civitavecchia (2)

Cosenza (2)

Cuneo (2)

Dorgali (2)

Fiesole (2)

Firenze (90)

Gabicce Mare (3)

Grado (2)

Ischia (6)

Massa (2)

Milano (50)

Montecatini Terme (4)

Montecchio Emilia (2)

Napoli (18)

Nizza Monferrato (2)

Orvieto (2)

Ostuni (2)



Padova (7)

Palermo (7)

Parma (3)

Perugia (10)

Pescara (6)

Pisa (5)

Positano (3)

Ravenna (2)

Reggio Emilia (2)

Rimini (11)

Roma (167)

Saint-vincent (2)

San Gimignano (2)

Santa Teresa Di Gallura (2)

Sassari (2)

Siena (9)

Siracusa (7)

Sorrento (29)

Susa (2)

Terni (2)

Torino (8)

Trento (4)

Ulassai (2)

Venezia (29)

Venice Mestre (2)

Venice Mira (2)

Verona (3)

Viareggio (2)



Mostre todas as cidades in Italy: (133) ...



SISTEMA DE RESERVAS ON LINE!

A reserva è garantida: Sò terà de pagar 10% da reserva. O resto vai ser pago direitamente quando chegar ao hotel escolhido.

Todas as reservas acontecem em "real-time", são seguras e garantidas. A conexão SSL està garantida por Thawte, lider mundial na segurança das transacções com cartão de credito.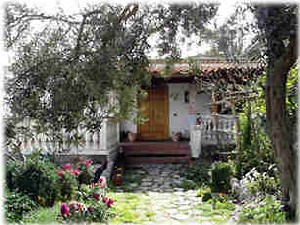 Holiday House "LE PALME"

Bed and breakfast

Italy
>> Amalfi

Via Salita dello Spinale, 23

Localização: na periferia
tel. (+39) 0898304548
Fax: (+39) 0898304548
<!B>lepalmeamalfi@libero.it



60,00 EURO

80.00 EURO

100,00 EURO

120,00 EURO


Clique para preços e outros detalhes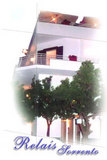 VILLA ORIANA RELAIS

Bed and breakfast

Italy
>> Sorrento

Via Rubinacci, 1

Localização: no centro da cidade
tel. +390818782468
Fax: +390815324830
<!B>info@villaoriana.it
Panoramic Villa, immersed in the scents and colours of lemon and orange groves, just a few minutes from the city centre. The villa, with its own entrance and private parking facilities, is on different levels, three reserved for guests only. On the fantastic terrace overlooking the gulf, it is serve ...



50.00 EURO

75.00 EURO

95.00 EURO

110.00 EURO


Clique para preços e outros detalhes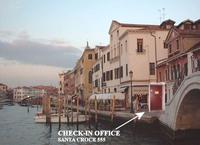 DIMORA SERENISSIMA

Guest house

Italy
>> Venezia

Santa Croce, 555

Localização: no centro da cidade



Quartos privativos a partir de 38 EURO por pessoa por a noite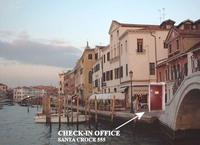 SANTACROCE RESIDENCE

Hostel

Italy
>> Venezia

Santa Croce 555 Venezia

Localização: no centro da cidade
SANTACROCE Description Typical Venecian Palace of the 17th century facing the Grand Canal, magic atmosphere, 1 minutes walk from bus/car terminal Piazzale Roma and 3 minutes walk from the train station. The white building of Accademia is sunny, elegant and completely restored.Santacroce 555 has shar ...



Quartos compartilhados a partir de 32 EURO por pessoa por a noite