SISTEMA DE RESERVAS ON LINE!

A reserva è garantida: Sò terà de pagar 10% da reserva. O resto vai ser pago direitamente quando chegar ao hotel escolhido.

Todas as reservas acontecem em "real-time", são seguras e garantidas. A conexão SSL està garantida por Thawte, lider mundial na segurança das transacções com cartão de credito.




Hotel Le Renaie

<!A href=javascript:openWindow('/image/2_0028366_1_big.jpg')>


Nome
Hotel Le Renaie

Cidade
Italy / San Gimignano

Categorìa
hotel ***

Endereço
Località Pancole 10/B







Quartos privativos a partir de 46,00 EURO por pessoa por a noite


Aceitam-se cartões de crédito
Registram em linha
<!A href=javascript:openWindow('/image/2_0028366_2_big.jpg')>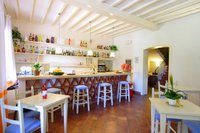 <!A href=javascript:openWindow('/image/2_0028366_3_big.jpg')>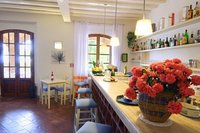 <!A href=javascript:openWindow('/image/2_0028366_4_big.jpg')>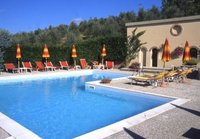 The Hotel Le Renaie is located 5 km away from San Gimignano on the top of the village Pancole, which was once the seat of the Carolingian counts and now is famous for the Sanctuary dating back to 1600 with the precious 'Madonna of Pancole', painted in '400 by Pier Francesco Fiorentino. The hotel have been completely restilying in 2006The hotel was established in the '70s, adding few rooms to the already famous restaurant Leonetto, by Mr. Leonetto Sabatini who had understood the potential of a trend undervalued at that time, that is the tourism in the countryside.Le Renaie was certainly one of the first design hotel, furnished about 40 years ago by a well-known interior designer, Francesco Ridolfi, who introduced a new concept of Tuscan country-style furniture, very delicate and sophisticated, almost romantic. The Sabatini family is still managing the hotel, which has been constantly renovated and improved, without distorting the original atmosphere . Our rooms, fitted out with all modern equipments, are designed for your comfort and furnished with a sober, elegant and 'country-style' taste. Some of the rooms have a large terrace overlooking surprising panoramas.All rooms have a bathroom equipped with bathtub or shower.- air-conditioning / heating system- electronic safe- mini-bar- telephone with direct line- satellite television - hair dryer
















Disclaimer: all info and prices are included solely for the convenience of Users.
italian-hostels.com does not guarantee for any info reported on this website.


www.italian-hostels.com

<!img src="ip2icons_small/.png" alt="" width="18" > webSolutions by Nereal srl p.iva IT08287760964